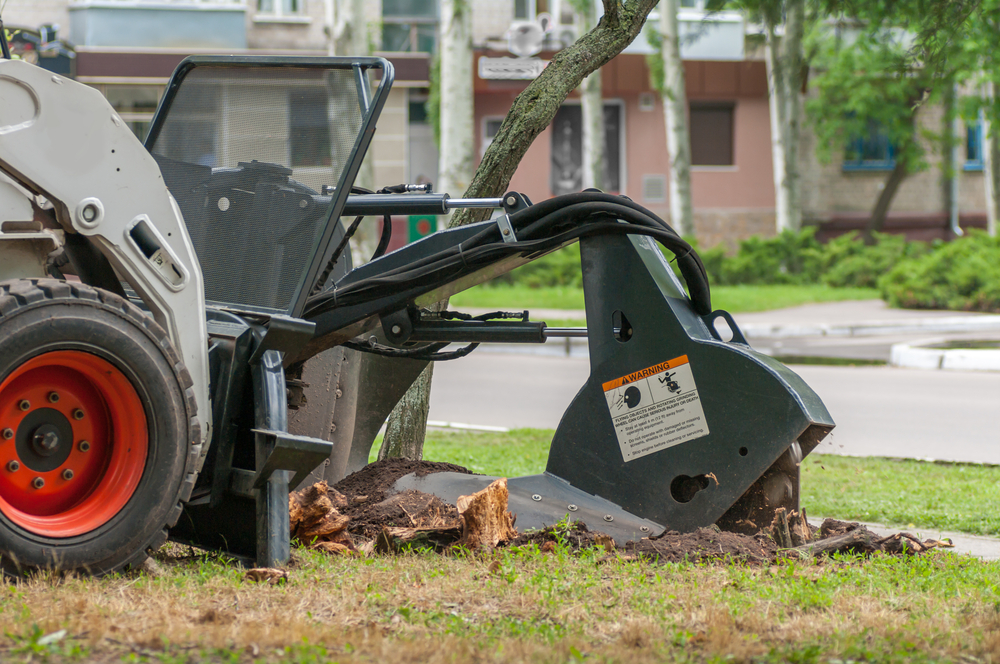 Stump Grinding
Got a stump to grind? You came to the right place. By the time ATP leaves, you won't even know the stump was there. Sometimes it's smarter to leave it to the experts
Our Guarantee is Stronger than Oak
ATP ALWAYS……
treats your property as if it were our own
takes pride in ensuring the highest quality results
believes in a safety first approach
is FULLY licensed and insured (highly qualified)
hauls away all debris
leaves your property tidy

Customer Service is our main ingredient
Thinking of doing it yourself?
A Word of Caution……
How many times have you tried to do something yourself only to make things more complicated?
Using unfamiliar machinery to grind a stump can be potentially dangerous. Don't try this at home! You're much better off leaving stump removal to the experts. Operating a stump grinder is more about the feel of understanding how stump wood reacts than anything else. If you're not familiar with this than AxeTreePros is here to tell you "save yourself the headache."
Our equipment and experience will go to work for you getting the job done right in a short matter of time.
Often times removing a tree means leaving an unattractive stump in its place, which can your landscape looking like an eyesore. AxeTreePros will put the beauty back in your property.
Our stump removal process won't affect the area around it. ATP tops every job off with a thorough cleaning of your grounds. We go the extra mile grinding the tree stumps to a fine mulch, making sure your property is free of wilting, dead or damaged stumps, giving your landscape the beauty it deserves.
We believe very strongly the overall health and appearance of trees is bigger than us. We all have a role to play in the greater good of the environment.  AxeTreePros works tirelessly to be a positive contributor to the overall greater good of trees and the role they play thereof.
Speak to a Licensed Tree Expert now