Fall Tree Care: 5 Landscape Tips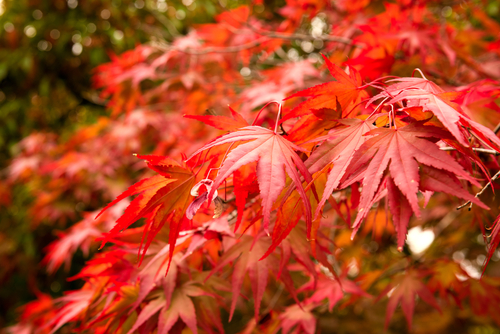 Fall Tree Care: 5 Landscape Tips
Happy Tuesday from your favorite Hagerstown, Md. tree company. With the passing of the seasons from summer into fall, it is easy to think that all the hard work in the garden has passed. Finally, an end to the seemingly endless hours of watering has come! However, in actual fact, now is the time to put in the work to ensure that your trees make it through winter and are ready to greet spring in great condition.
Trees can find the hot summer months stressful so we need to protect them to ensure there are no lasting problems. It's important that you take the time to carry out some basic tree maintenance to ensure that your trees stay strong and healthy. Allocating time to look after your trees in fall will go a long way to help them recover after summer and prepare for the cold winter months ahead.
Continue reading to learn five simple steps you can take to maintain your trees during the fall months and keep them healthy.
Time To Get Rid Of That Dead Wood
Most of us do not look forward to the high winds and the storms that happen during winter. It is even worse if we have logs and branches crashing down into our garden, garage or house.
There are a few reasons why we remove dead wood in the fall. It will make sure that your garden stays tidier and it also prevents the tree from further damage should a high wind rip off a branch. Trees will make it through to spring healthier without any diseased branches. And, because the trees lose their leaves in fall, it is, of course, a lot easier to see the tree and tell which pieces require removing.
Add Some Mulch
What is mulch? It is organic material that you place around the base of the tree. The reason to use mulch is that is acts like insulation when those temperatures start to drop.
It also ensures that the tree roots stay moist and it prevents weeds from growing. If you tend to mow or trim around the base of your trees, then it can also protect the tree roots from damage.
There are many different materials that can be used to mulch including compost and wood chips.
Fertilize
Unfortunately, not all soils are equal and if your soil is not of the best quality, it is very important to fertilize.
If a tree is lacking in nutrients over the winter, then it will not be able to grow properly in the spring and might suffer nutritional deficiencies and an inability to withstand pests and diseases.
Water
This is especially important if the summer has been a dry one. When the ground is not frozen, give your trees some water to boost them. It will mean that they have enough moisture when the spring comes to help with foliage growth.
Wrap Up For Winter
The bark of trees can become damaged in the winter sun and suffer from scald. Sometimes this can lead to loss of bark. If you have young trees, they may well fare better if wrapped in paper. Trees close to the road should be protected from the salt using sacking material.
Reap The Rewards In Spring
Taking the time to look after your trees in fall is crucial to helping them recover from the summer heat and prepare for the winter months ahead. When spring rolls around, you will be glad you took the time to care for your trees, as they will look great, be strong and in great health. Now is the time to get out in your garden, enjoy the colors of fall and do what you can to prepare your trees for the upcoming winter. From our Hagerstown, Md. tree company to all you, Happy Fall and please-STOP and smell the roses. Cheers 🙂