Real Life Issues Faced In Landscaping Contracts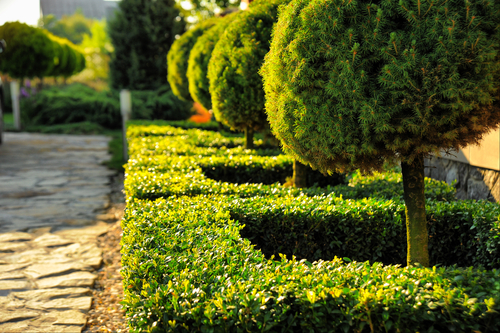 Real Life Issues Faced In Landscaping Contracts
Landscaping as a profession has come a long way from being considered as an ordinary gardening job to now known more about design, construction and aesthetics it really is a lucrative business. Facilities such as tree removal services, tree maintenance, pruning, shrub cutting and trimming all are some of the duties that a landscaper may do. But today with high demands and more expectations, landscapers work on an array of different things. With more importance of transformation of the area at hand into something that adds value thus value creation is the major thought going towards landscaping.
As landscaping has become a popular service that people want to avail and are willing to pay a hefty amount for, landscapers still face a number of issues in todays faced paced world. Our major concern would be to unearth or reveal these issues that are faced by almost all landscapers be it amateur ones or experts. Be it huge multinationals to smaller ones. From independent landscapers to gardeners and grounds keepers all have felt and endured some or all of these issues. Which are related to their contracts with clients and other regulatory authorities.
We talked to a number of landscapers who have faced these issues and all ca be considered as heavy weights in this industry with years of professional expertise under their belt and on their cv. But so that there is no bias we also talked to the younger lot who just started. The younger lot that has just entered the market who have done their degrees, certifications or getting apprenticeship in the landscaping industry. But our topic goes around specifically about their issues in the contracts about landscaping and also what and how do they want to resolve these issues that are quite common.
As we discussed this is a lucrative business as there is quite a lot of demand for landscaping now and over years the market has evolved and landscaping services have improved too. But we shouldn't get carried away as the business still has a lot of issues that it faces. According to our research we got to know that a survey was conducted which concluded that there are three major challenges that the market as a whole faces and so all type of landscaper contractors face these problems. Such as the ones I've seen providing a1 tree services have faced with landscapers now tree removaltend to deploy solutions to tackle the issues we discuss below.tree removal
The three issues include first of all finding the right employees and then their training and management of their skills. So that they can evolve as professionals. Other issues include government and regulatory authority policies that are related to profit margin and growth. Then comes the issues related to dealing with the fly by night competition that we will look into as this blog moves on. The survey then comes to the point that a lot of issues were brought up by contractors and landscapers but most of them were inter related and then as one issues comes up it has a trickledown effect on the other one.
The issues with personnel is that landscaping contractors such as the ones working at A1 Tree Pros have issues such as wanting good field operators who have some knowledge about the market and have an idea or an eye about landscaping. So white collar workers are an issue to keep good managers to develop their career paths in landscaping and not let them create their own venture so retention in that enterprise is of significant importance. But don't think that is the only issue related to the personnel even with blue colour labourers there is an issue faced. Moreover landscapers face issues with blue collar workers more than white collar ones such as architects or indoor landscapers and grounds keepers.
The past couple of years we have gotten to know that landscapers have had quite a lot of issues faced with labourers due to the wage hike and to find on demand workers sometimes part time and project based ones. So you can imagine how many problems labour is for landscapers. Firing on demand, temporary hiring of staff, makes landscapers think twice about retrenchments.
And a lot of time of landscapers is spent on recruitment and retention efforts. Training is also of value and is a solution to many of the problems that landscapers face. Because you should know that landscapers have just a few employees working on their projects. More so many want to work on their own and so start to work on their own landscaping business. One landscaper briefly told us about his struggles that he faced with his business and the labour force that was working for his company.
He said that even though a number of them left as they got netter opportunities or started their own gardening and grounds keeping business there was little to no effect on his business and profit.
The contractor then started to work on his own and started to use other contractors by outsourcing some focussed work that were not under his domain and specialization. The second big issue faced is related to the government regulations that go around taxes, restrictions, rules and laws. Contractors argue that so much change in real estate sector has an impact and on construction, as well should realise that landscaping is an interconnected industry and relies on other industries.
Landscapers offering services like Tree services near me say that regulations are quite challenging on leaf blowers, pesticides, fertilisers and other resources, machinery and chemicals that are all used on landscapes and terrains. It is important for landscapers to be always aware of the industry and be a part of different associations. The third issue is in my opinion the most important one known as professionalism. Landscapers mostly aren't certified they proclaim they are landscapers who are well aware of each detail however may be in reality just ordinary grounds keepers or gardeners. Thus non licensed and uninsured enterprises really have had a negative impact on the overall market.