A Little Advice In Time For Next Year's Holiday Season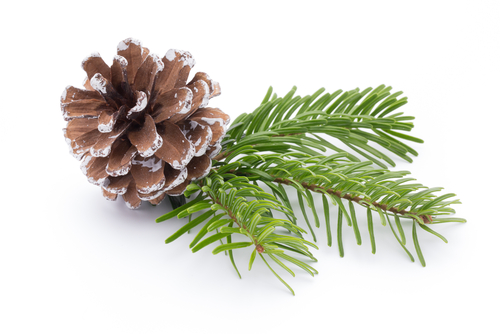 A Little Advice In Time For Next Year's Holiday Season
OKAY!! The Holidays are now behind us. As a prominent Frederick Md. landscaping company, nothing else makes it feel like Christmas more than a real Christmas tree. Just thinking about it conjures up the scent of pine and the images of baubles and tinsel wrapped around the branches. There is simply something more magical about decorating a real Christmas tree.
In your home, the Christmas tree that you put up is the focal point of Christmas and your Christmas decorations. Singing carols around it, putting presents under it, wrapping it with twinkling lights. Imagine how great it would be to start a tradition of growing your very own Christmas tree.
Let's take a closer look at how you can grow your own Christmas tree in time for next year's holiday season.
Select Which Type Of Tree You Want
Not all Christmas trees are the same variety. You can select from range and variety of evergreens.
Firs have a beautiful color and scent and the capacity to keep their needles and they grow well in northeastern America. Some varieties to choose from are the Douglas Fir which is our most prevalent Christmas tree. The Noble Fir is ideal if you are looking for a very large tree. The Balsam Fir particularly loves the colder zones.
Pines are another variety that are very fast growing with around 1 foot of growth per year. They are generally hardier than the firs. The White Pine is the tallest pine varietal. The Scotch Pine will thrive even in infertile soil, and it readily re-seeds.
Spruces make a good option too as they are very colorful but they love to drop their needles everywhere after a week! The Norway Spruce can be found almost everywhere here, but it is as the name suggests, originally from Europe.
Cypresses and Cedars can make for a great unique and different Christmas tree. They are relatively fast growing at half a foot per year. The Eastern Red Cedar has wonderful foliage with beautiful blue berries.
Prepare The Land
This bit is pretty simple as these types of trees require very little work. Find somewhere that has good drainage and will get a good bit of sun. If your soil is on the heavy side, be sure to choose a site on a slope, so there is some runoff. Remove any vegetation in the area and loosen the soil slightly, then you are ready to plant.
Planting
Even if you only want one Christmas tree, it's a good idea to plant a few every year so that you have at least one for each holiday season. Depending on the size tree you want, and the type of tree you plant, it will take around seven years to grow big enough. If you want a tree for next year, buy one almost grown now with a root ball intact and replant it at home.
Tree seedlings should be planted in rows where each tree is at least 8 feet away from the next. This allows the air to circulate between them.
Make sure that you plant your new seedlings at the same depth as they were in the nursery, look for the color change on the trunk. Don't forget to water them once they are planted.
Enjoy Your Tree
It will take a few years for your tree to be ready but once you have some in the ground and replenish them annually, you will be able to have a Christmas tree that you grew in your very own garden. It is well worth the effort and is much more convenient than lugging one from the Christmas tree farm. Enjoy the holidays and your home-grown tree. This Frederick Md. landscaping company cannot wait for the winter to be done and over with.