4 Challenges Trees Will Face In Winter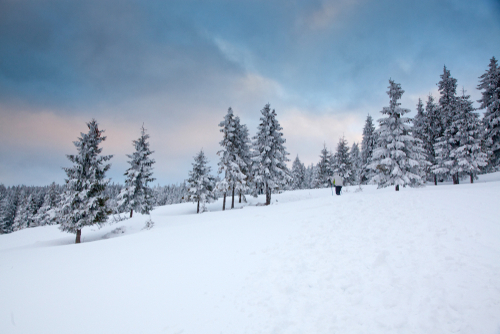 4 Challenges Trees Will Face In Winter
The leaves have fallen, the kids have done their trick or treating and made their Halloween costumes and now winter is on its way. The temperature is dropping steadily and we are beginning to think about cozy nights in and not so cozy winter mornings.
Soon the snow will be with us. It covers our garden with a stunning white blanket. Most of us agree that the sparkling white snow is beautiful, but it can cause problems for our trees. As a  tree company Potomac Md, it's important to recognize these challenges and learn how to overcome them to ensure that you have a healthy garden come springtime.
Let's take a closer look at 4 of the most common issues that can affect the trees in your garden during the cold winter months.
Drought
A water shortage might not be what you automatically think of in the winter, but drought can be a problem for our trees. If the tree is losing more water than it can take in due to the frozen ground, then it can actually begin to dry out, especially during the harsh winter months. Avoid problems from occurring by making sure your trees are well fed and offering them water when it is not too cold.
Damage Caused By Animals
Food is not abundant in the winter months and so wildlife such as rabbits and deer are on the lookout for any source of food that they can get. Animals like these can cause a tremendous amount of damage to the bark, twigs, and foliage of your trees.
Deer have a covering on their antlers known as "velvet". The deer like to rub their antlers on flexible saplings and tree trunks in an attempt to remove this soft material. This rubbing can cause severe damage to trees, especially the younger ones. To avoid issues with animals and your trees, make sure your fencing is adequate to avoid letting these animals into your garden.
Injury From The Cold
We can suffer some pretty extreme temperatures in America's northeast. Damage from the cold is a common problem for our trees and it can take various forms. If it is warm and sunny in the daytime and then the temperature at night drops to freezing or below, this can damage trees, especially younger ones. Cracks in the bark and even to the inner core of the tree can happen, which allows a gateway for disease or damage to limbs or tree stability. The most vulnerable trees are those that grow in the later months of fall.
To combat this problem, choose trees that grow early in the seasons and think about using bubble wrap or other insulators for your other trees.
Root Damage
Frozen soil can result in harm to tree roots. If the damage is severe enough, the tree could even be lost for good.  As with most winter problems, the younger trees are the most at risk. Thankfully, this is a very easy problem to deal with. You simply need to apply a very healthy covering of mulch to the tree roots. This should be sufficient to prevent the soil from freezing and keep the roots and tree healthy.
Overcome These Winter Challenges
As with every season, winter can present us with challenges for our tree health, but with a little bit of thought, these can be overcome and you can allow your trees to prosper even the most extreme winter conditions. This is your  Potomac Md. tree company signing off and wishing you and your family a safe winter season.